The Gold Standard is a voluntary code of good practice for safeguarded and defined benefit pension transfer advice, based around a set of principles.
We as a firm has adopted and promote this standard and principles, so consumers can better understand and find good advice, and be confident they are dealing with a firm that is going beyond minimum requirements when giving financial advice.
We adhere to the nine principles:
1. Helping clients understand when advice is appropriate
2. Ensuring advice given supports the client's overall wellbeing in the context of their stated objectives
3. Ensuring client understanding and acceptance of all charges
4. Ensuring the most appropriate and updated technical skills are applied
5. Transparent management of Conflicts of Interest
6. Helping clients understanding the cost of transferring benefits
7. Avoiding unregulated investments and introducers*
8. Transparency in advice processes and outcomes
9. Promoting the Consumer Guide to the Pension Transfer Gold Standard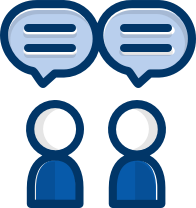 Need advice? Get in touch.
Complete our enquiry form
Get in touch

Accredited
We strive to always meet the highest professional standards laid out by industry standards. Investing in staff translates to a better service.

Established
We're a business with history dating back to 1982 when we set out with the intention of becoming an industry leading financial advisor.

Personable
We pride ourselves on the personable service we deliver to all clients regardless of service. Our clients are our number 1 priority.