October 2012 saw the introduction of Auto-Enrolment, a major pension reform that affected every employer in the UK.
Under these new pension reforms, the new regulations require every employer, regardless of size, to automatically enrol their workforce into a qualifying workplace pension scheme, and to make contributions on their behalf.
There is no requirement to enrol all workers in the same scheme, and employers can select two or more schemes, if required e.g. one for managers and another for all other employees.
In addition, to comply with the new requirements, minimum standards must be met, which include: a minimum level of benefit payable for Final Salary Schemes or a minimum contribution level for Money Purchase schemes such as Group Personal Pensions, Group Self Invested Personal Pensions and Occupational Schemes.
As a matter of course, you should provide information to both eligible and non-eligible job-holders, and process any employees who choose to opt out. You'll need to make refunds within given time scales, keep records and re-enrol the opt-out process every three years.
You should be registered with the Pensions Regulator to show you have met your Auto-Enrolment duties.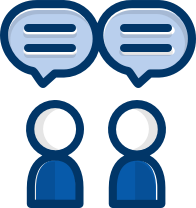 Need advice? Get in touch.
Complete our enquiry form
Get in touch

Accredited
We strive to always meet the highest professional standards laid out by industry standards. Investing in staff translates to a better service.

Established
We're a business with history dating back to 1982 when we set out with the intention of becoming an industry leading financial advisor.

Personable
We pride ourselves on the personable service we deliver to all clients regardless of service. Our clients are our number 1 priority.