As an authorised Independent Financial Adviser, we have the expertise to provide unbiased, professional advice on financial planning to all corporate clients.
With many years' experience and extensive knowledge of the financial marketplace, we are in an ideal position to advise on the optimum, most tax-efficient solution for your needs. A solution will be designed around each individual client.
Naturally, we want to build a long-term relationship with all of our clients and gain a real understanding of your business, enabling us to make informed, knowledgeable recommendations.
Whether you require assistance with pensions, Auto-Enrolment, protection, medical or employee benefits, our team has the expertise to help.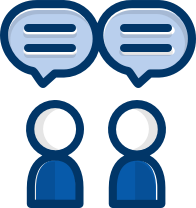 Need advice? Get in touch.
Complete our enquiry form
Get in touch

Accredited
We strive to always meet the highest professional standards laid out by industry standards. Investing in staff translates to a better service.

Established
We're a business with history dating back to 1982 when we set out with the intention of becoming an industry leading financial advisor.

Personable
We pride ourselves on the personable service we deliver to all clients regardless of service. Our clients are our number 1 priority.