We are happy to advise on providing an employee benefits package for your staff, or review your existing arrangements, ensuring it remains competitive and provides both optimum value and the most appropriate cover.
Employee benefits can enable you to attract high caliber staff in a cost-effective and tax-efficient way. It is important you look after the key people within your organisation and ensure they are protected against the financial impact of illness, accident and death.
We are happy to provide unbiased, professional advice, tailored to your needs, ensuring you enhance the benefits you provide to your employees.
Typical insured areas you may choose to include in your employee benefits package include:
Group Life Assurance – a lump sum given to the employees' family upon death that occurred whilst employed
Group Income Protection – in the event of long term sickness or accident, an income is given
Group Critical Illness – A payout for the employee in the event of a diagnosis of a specified illness
Group Private Medical Insurance – access to private medical insurance for employees and, if required, their families
Whilst schemes can be set up from a minimum of 2 employees, cover for a single Director can be arranged.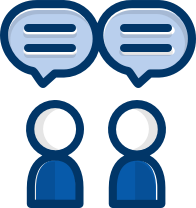 Need advice? Get in touch.
Complete our enquiry form
Get in touch

Accredited
We strive to always meet the highest professional standards laid out by industry standards. Investing in staff translates to a better service.

Established
We're a business with history dating back to 1982 when we set out with the intention of becoming an industry leading financial advisor.

Personable
We pride ourselves on the personable service we deliver to all clients regardless of service. Our clients are our number 1 priority.