From savings and investments through to life assurance and protection, we can offer expert advice on all of your personal financial requirements.
We operate to high standards of integrity and reliability, and we aim to build long term relationships with all our personal clients, built on trust, honesty and the reassurance that we have your best interests at heart. The advice we provide is based on the information you offer, your immediate and long term goals, and your attitude to risk.
With in-depth market knowledge and access to the latest products being launched, we can advise you on the optimum solution for your personal needs and situation. As required, we can advise on savings and investments, inheritance tax planning, protection and health insurance, pensions, retirement planning and trusts as well as 'at retirement' guidance and advice. Additionally, we have specialists in the areas of pensions and divorce and pension transfers.
We are happy to review your existing arrangements, ensuring any existing policies or plans meet your needs.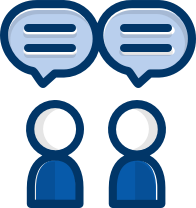 Need advice? Get in touch.
Complete our enquiry form
Get in touch

Accredited
We strive to always meet the highest professional standards laid out by industry standards. Investing in staff translates to a better service.

Established
We're a business with history dating back to 1982 when we set out with the intention of becoming an industry leading financial advisor.

Personable
We pride ourselves on the personable service we deliver to all clients regardless of service. Our clients are our number 1 priority.