Depending on your long-term goals and aspirations, we can offer appropriate advice for your personal circumstances.
Savings and investments can be sensible contingency plans, as we recommend that all clients maintain a healthy emergency fund. However, with consistently changing inflation and interest rates, the market can be difficult to understand, calling for financial experts like ourselves.
As an Independent Financial Adviser, we can offer guidance on a whole array of needs, ranging from a Cash ISA to off-shore investment planning.
When advising on your savings and investments, we will consider your personal circumstances and advise accordingly. We conduct ongoing research that allows us to identify well performing funds that meet our stringent criteria, allowing us to combine different options to suit your risk profile.
To ensure service excellence, we will review your investments on a regular basis to make sure they continue to meet your objectives.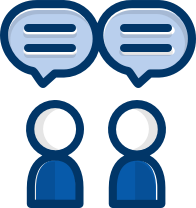 Need advice? Get in touch.
Complete our enquiry form
Get in touch

Accredited
We strive to always meet the highest professional standards laid out by industry standards. Investing in staff translates to a better service.

Established
We're a business with history dating back to 1982 when we set out with the intention of becoming an industry leading financial advisor.

Personable
We pride ourselves on the personable service we deliver to all clients regardless of service. Our clients are our number 1 priority.