Assess your retirement options within minutes.
A free tool designed to make planning for your retirement that little bit easier by allowing you to understand your options.
Pension Monster works by creating guidance based on the information you have provided.
Follow this link to the Free Retirement Planning Tool: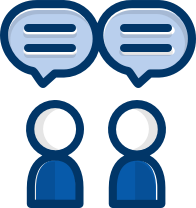 Need advice? Get in touch.
Complete our enquiry form
Get in touch

Accredited
We strive to always meet the highest professional standards laid out by industry standards. Investing in staff translates to a better service.

Established
We're a business with history dating back to 1982 when we set out with the intention of becoming an industry leading financial advisor.

Personable
We pride ourselves on the personable service we deliver to all clients regardless of service. Our clients are our number 1 priority.