It is important to plan ahead for your future, allowing you to enjoy your retirement without having to worry about your finances.
Recent laws and regulations have meant that all eligible employees are automatically enrolled into a workplace pension scheme. This is where you and your employer contribute into your pension fund.
However, people often feel that workplace schemes are not adequate enough for maintaining their standard of living during retirement and consider other pension plans also. We can advise on many different ways of saving for your retirement income, the level of contributions you need to consider and where they should be invested. Other areas you may consider for your retirement are investments and estate planning.
To implement a strategy that fits your requirements, we will discuss your current situation, your goals and aspirations for the future.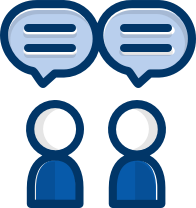 Need advice? Get in touch.
Complete our enquiry form
Get in touch

Accredited
We strive to always meet the highest professional standards laid out by industry standards. Investing in staff translates to a better service.

Established
We're a business with history dating back to 1982 when we set out with the intention of becoming an industry leading financial advisor.

Personable
We pride ourselves on the personable service we deliver to all clients regardless of service. Our clients are our number 1 priority.