Ensure you are covered in the event of an accident, illness or death.
Our health and protection needs change throughout life as a result of major events such as a house purchase, marriage, having children, divorce and retirement.
We can advise on the most appropriate option for you based on your personal situation and individual requirements.
Types of cover you may wish to consider and discuss:
Life Assurance can ensure that your family is financially secure in the event of your death and that loans and mortgages can be repaid as well as providing capital to meet household bills.
Critical Illness pays out a lump sum if you are diagnosed with a serious illness such as heart attack, cancer or stroke, which could have severe financial consequences for you and your family.
Income Protection provides a replacement income if you are unable to work due to illness or accident. Most employers provide sick pay for a limited time only, and very few indefinitely. These policies generally start paying after a deferred period, and continue until you retire or recover and are able to return to work. It is also possible to cover housewives/husbands in the event they are unable to perform activities of daily living such as washing, dressing etc.
Private Medical Insurance provides private healthcare for routine treatment and operations, enabling you to bypass long NHS queues. This enables you to choose when and where you wish to have treatment.
We will first review any existing policies you may have, checking the level of cover and cost, as well as assessing if they are still suitable and relevant to your needs. We will then research the various providers and products before recommending any additional or alternative policies to meet your requirements, and any suitable trusts to ensure the right beneficiaries receive the monies as quickly as possible.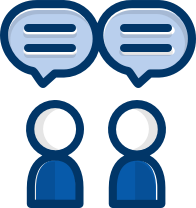 Need advice? Get in touch.
Complete our enquiry form
Get in touch

Accredited
We strive to always meet the highest professional standards laid out by industry standards. Investing in staff translates to a better service.

Established
We're a business with history dating back to 1982 when we set out with the intention of becoming an industry leading financial advisor.

Personable
We pride ourselves on the personable service we deliver to all clients regardless of service. Our clients are our number 1 priority.