We have been advising on pension provision for over 30 years, keeping abreast of all economic changes and developments.
Under new regulations, all employers need to enrol eligible workers into a qualifying workplace pension scheme.
At Woodward Markwell, we have extensive experience working with businesses to help arrange their workplace pensions, guiding employers through the maze of legislation, as well as setting up and running a qualifying pension plan and liaising with other professionals, such as your payroll and accountant.
We can advise on all of the major insurance company pension providers as well as NEST, NOW Pensions and People's Pension. Additionally, we strongly believe that one solution does not fit all, which is why we tailor our advice and recommendations to each employer and their requirements.
Whether you need the reassurance from an experienced adviser to discuss any queries you may have, or you require a full advice service to both the employer and employees for fund guidance or retirement counselling, or need a review of your current arrangements & procedures, we can assist.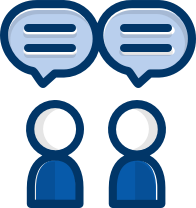 Need advice? Get in touch.
Complete our enquiry form
Get in touch

Accredited
We strive to always meet the highest professional standards laid out by industry standards. Investing in staff translates to a better service.

Established
We're a business with history dating back to 1982 when we set out with the intention of becoming an industry leading financial advisor.

Personable
We pride ourselves on the personable service we deliver to all clients regardless of service. Our clients are our number 1 priority.